Workshop Calendar
---
---
"Thank you for the experience of self-healing and renewal made possible by you and Holly, a thousand pounds of presence. The guidance, caring and process you both offered touched me deeply. I am well on my way toward greater contentment and joy!" — Kelly Flood
Who Attends
You might be going through a transition or searching for direction in your life. Possibly you feel stuck in old roles or a job or way of living. Maybe you want more direction, more passion, and a deeper connection with yourself and those around you. Join us to connect with your authentic self and your authentic life.
If you love horses, even if you don't ride, this experience takes you into nature and into their world. This connection will help guide your life. If you work with horses, these programs provide tools for a deeper connection, relationship and success with your horse.
Workshop Calendar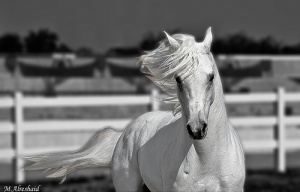 If Not Now, When? Start creating a life of authenticity today through the wisdom of the horse.
Date: Sunday, May 3
Time: One-Day Workshop – 9:00-3:30 PM
Location: Everglades Ranch
Have you had enough? Enough of not living your own authentic life? Are you ready to step into all the possibility of your life? Be courageous and start your journey today. Find your way to a life that is meaningful, connected, and true.
Living authentically means you are able to live by your own personal truth and be who you really are without hiding – without fear. When you live by who you really are, you find not only freedom and well-being but also the joy of giving your gifts to the world.
Let the horse teach you how to become aware of the emotional, physical, mental and spiritual aspects of yourself. Come find your way through the wisdom of the horse.
Join us if you are ready to…
Connect to your authentic self.
Ignite your personal power.
Access your inner wisdom.
Find clarity and direction for your life.
For more information and registration click here.
. . . . . . . . . . . . . . . . . . . . . . . . . . . . . . . . . . . . . . . . . . . . . . . . . . . . . . . . . . . . . . . . . . . . . . . . . .
Why Horses?
Horses give us immediate feedback in a non-judgmental way about how we are interacting with them and others. Horses help us discover and understand our emotions, communicate more effectively, and become more congruent and authentic. They teach us to live in the moment and hear our truth. They help us find out way from surviving to thriving.
Come experience what horses can bring into your life!
For more information and registration click here.