FAQ's
---
---
What should I wear?
Dress comfortably. The work is outdoors so bring clothing appropriate to the season. Even if it is hot, you may want a light long sleeve shirt to keep off the sun. Wear close-toed shoes (No steel-toed boots please). Bring hats, sunglasses, bug spray and sunscreen. You will not be riding horses, so there is no need for a particular boot or heel for riding.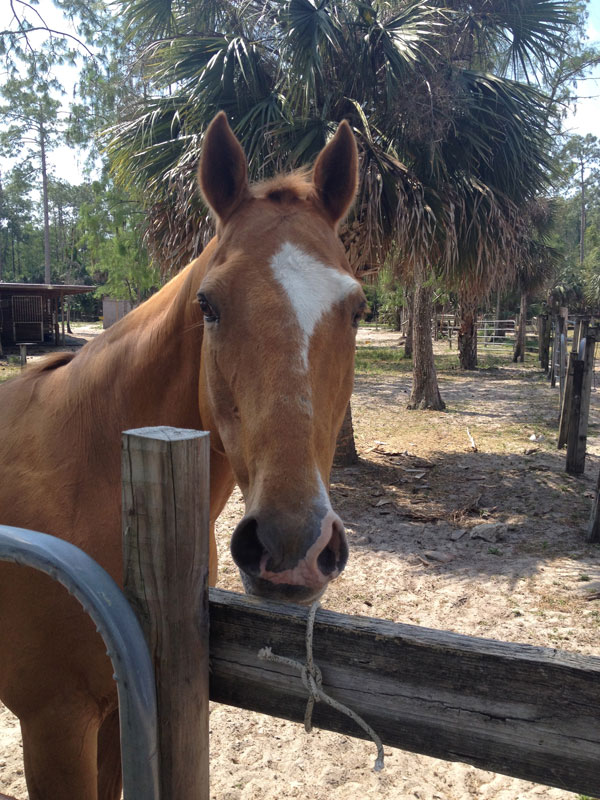 Do I need to have prior horse experience to attend a workshop or session?
No, you need not have any prior horse experience. We have had participants who know little to nothing about horses, are scared of horses, or have ridden and trained horses for 39 years. This experience is helpful for all. The focus of the workshop is on building self-awareness through interaction with the horses.
What else should I bring?
Bring a notebook for journaling or notes, pen, and anything else that keeps you comfortable or happy throughout the day.
Will I be doing any horseback riding?
There is no riding in our workshops.
How far away is Everglades Ranch from the airport and/or accommodations?
Everglades Ranch is 20 minutes from downtown Naples and 30 minutes from Marco Island. We are 34 minutes from the Southwest Florida International Airport.
What is Equine Facilitated Learning and Coaching (EFLC)?
EFLC is a facilitated experience where horses serve as a catalyst for self-discovery. The horses are natural models for authenticity; their responses to people engender self-discovery and understanding for participants. Read more about this experiential learning here.
Will you be providing food?
We will provide delicious light food (salads & sandwiches) as well as snacks and drinks during the day. Let us know if you have any specific food needs. You may want to bring an extra water bottle so you can drink, drink, drink.
A few other reminders to respect others and the ranch…
NO perfumes and scented soaps.
Leave your pets at home. NO pets in cars or otherwise.
NO smoking on the property.
Please have cell phones OFF and leave them in your car. Our programs are about being present with each other and the horses.
. . . . . . . . . . . . . . . . . . . . . . . .
For More Information:
If you need anything else please feel free to call Karen at (212) 300-7762, or email her at kkendrick@discoveringyourway.com